Posted by admin in ageing, american culture, beatles, culture, death, dieing, friendship, gardening, life, los angeles, old friends, vegetables, when i'm 64
on Sep 14th, 2011 | 18 comments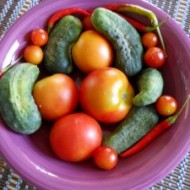 one of the true, inalienable gifts of the end of summer is the harvesting of home grown garden tomatoes. bright red, succulent, juicy-delicious, it's a gift that actually comes in all shapes, colors, and sizes: the  omnipresent heirloom, the muscular beefsteak, the green zebra, fuzzy peach, red boar, the hillbilly, grape, plum, campari, even the diminutive cherry. all can be planted easily in the spring, watered abundantly through the brunt of summer, and ultimately & gloriously harvested, often, thru the end of september. personally, i can't think of anything much more satisfying than...
Posted by trules in ageing, american culture, art from the fabric of my life, beatles, cops, culture, friendship, homeboys, john lennon, LA airport, LAPD, los angeles, officer krupke, old friends, provocateur, rage-aholic, road rage, west side story, when i'm 64
on May 11th, 2011 | 3 comments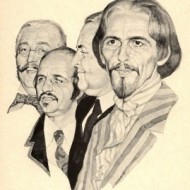 i'm a civilized man. intelligent, educated, compassionate, even, some might say, sophisticated in the ways of the world. i've traveled a good deal of the planet, survived cancer; i have a good job at a major university, i married for the 1st time at 54 years old; hell, i have a lot to be grateful for. then why, oh why, dear shiva-allah-buddha-yaweh-whoever the fuck is in charge, is my goddam temper still on a such a short leash, threatening to explode in the most unpredictable, humiliating, and inopportune times? am i a fool? or am i just cursed? it's a good day. the boys are in town for my...