Posted by trules in bali, charlie chaplin, clowning, dengue fever, gino cumeezi, good karma, guadalajara, indonesia, klown, kuta-legian-seminyak, lombok, motor bike accident, ubud
on May 25th, 2012 | 6 comments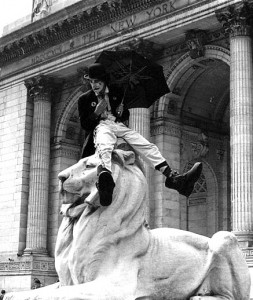 when i travel i like to clown. like wear the 3 foot wide sombrero my first time in tijuana. or like jump into the giant stone central plaza in guadalajahara with the white faced, black and white stripe-shirted mime & improvise a duet with him in front of 200 gaping guadelajarans. sans makeup. or like call all the touts and locals "boss" wherever i go in the 3rd world, after they've called me "boss", stepen fetchit style, like say in denpasar, bali, or cuzco, peru, but never in 1st world rotterdam, holland, where i took my infamous klown company, the cumeezi bozo...
Posted by feedback in academia, ageing, american culture, annihilation, art, art from the fabric of my life, baby boomers, bobos, charlie chaplin, culture, death, dieing, gardening, gratitude and appreciation, griffith observatory, jews, life, los angeles, lucretia gardens, nightmares, pacific ocean, san gabriel mountains, teaching, theater, when i'm 64, wizard of oz
on Feb 21st, 2012 | 5 comments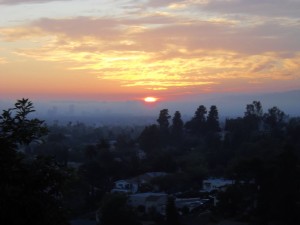 look to the right, exactly 90 degrees from the terraced hillside back deck of lucretia gardens, and there are — the san gabriel mountains — gently looming over the hazy glendale flats. turn 180 degrees back to the left and there's — the glassy silver rim of the pacific ocean, dividing the big sky of another multi-colored california sunset from the slightly high-rise sprawl of snarky century city and the equally-hazy flats of LA's toney west side. turn back another 90 degrees to the right, and there, straight ahead, is the white dome of the griffith observatory, the shrubby...