Posted by trules in art, art from the fabric of my life, charlie chaplin, clowning, culture, gino cumeezi, new york city, theater
on Jun 17th, 2013 |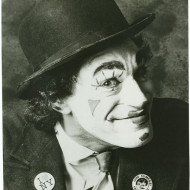 as many of you may, or may not know, i used to be a clown. "gino cumeezi". that was my name. great grandson of the infamous and toothless "gums" cumeezi. a cross between charlie chaplin, jack kerouac, and grand central station. i like to think of gino as a subversive public fool. a comic outlaw. a provocateur to the max. truly one of new yawk's "finest". in fact, gino ran for mayor of new york city in 1977. against the recently deceased (february, 2013), one and only mayor of new yawk, ed koch. "put a real clown in gracie mansion."  that was gino's campaign slogan. he finished...
Posted by trules in Bali, charlie chaplin, clowning, gino cumeezi, indonesia
on May 25th, 2012 |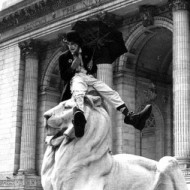 when i travel i like to clown. like wear the 3 foot wide sombrero my first time in tijuana. or like jump into the giant stone central plaza in guadalajahara with the white faced, black and white stripe-shirted mime & improvise a duet with him in front of 200 gaping guadelajarans. sans makeup. or like call all the touts and locals "boss" wherever i go in the 3rd world, after they've called me "boss", stepen fetchit style, like say in denpasar, bali, or cuzco, peru, but never in 1st world rotterdam, holland, where i took my infamous klown company, the cumeezi bozo...