Posted by trules in academia, ageing, american culture, baby boomers, death, dieing, indonesian culture, john lennon, old friends, pensions, retirement, teaching, theater, when i'm 64
on Jun 7th, 2014 |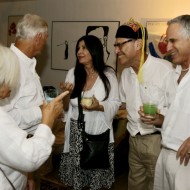 5/13/14 It used to be the "C" word. C-c-c-ommitment. Normally a young man's word. Why ever get married, settle down, have a family, limit your (sexual) options? What about freedom? Opportunity? Spontaneity? Improvisation? Living in the moment? Be here now? What about the 60s? Sex, drugs, and rock 'n roll? I'll tell you "what". Life is what. It has a way of catching up with even the best (free-est) of us? Leaving us older, lonelier, less and less healthy and attractive with each passing year. Maybe even sadder, wiser, but more isolated… eventually, if we...
Posted by trules in american culture, immigration, indonesian culture, russian culture
on Nov 23rd, 2006 |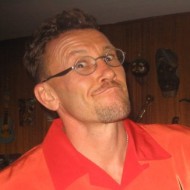 i brought my wife-to-be here to LA from indonesia on august 3, 2001. we had met on the lovely island of bali a little over a year before in the early summer of 2000. we e-mailed each other for several months, she in "broken" english, and i went back to visit her for almost a month around christmas time and new years. we traveled across the island of java together, taking night buses through the drenched green rain forests for ten hours at a haul, touring the great buddhist temples in borobudur, riding small horses up into the active volcanic crater at gunung bromo, watching the traditional ramayana...