Posted by trules in ageing, american culture, art from the fabric of my life, beatles, cops, culture, friendship, homeboys, john lennon, LA airport, LAPD, los angeles, officer krupke, old friends, provocateur, rage-aholic, road rage, west side story, when i'm 64
on May 11th, 2011 | 3 comments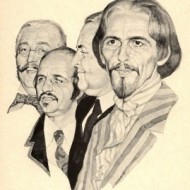 i'm a civilized man. intelligent, educated, compassionate, even, some might say, sophisticated in the ways of the world. i've traveled a good deal of the planet, survived cancer; i have a good job at a major university, i married for the 1st time at 54 years old; hell, i have a lot to be grateful for. then why, oh why, dear shiva-allah-buddha-yaweh-whoever the fuck is in charge, is my goddam temper still on a such a short leash, threatening to explode in the most unpredictable, humiliating, and inopportune times? am i a fool? or am i just cursed? it's a good day. the boys are in town for my...
Posted by trules in academia, committee on unamerican activities, fulbright, gypsies, john lennon, lenny bruce, politically incorrect, profanity and censorship, racism, rate my professors website, solo performance, the 'N' word, underdog, willy loman
on Sep 27th, 2010 | 0 comments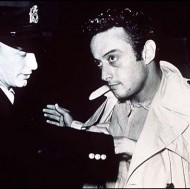 so it's the first day of the new semester the first day of the new semester at the university of immense hubris the well endowed, private university that's received far too much attention recently for its crimes of negligence and indulgence on the football field and for the appointment of its new greco-roman president and its immaculate new athletic director                                                                                            —————– it's the first day of the new semester and i've returned...