Posted by trules in "life is beautiful", "the poet and the con", "trules speaks", american culture, art, bobos, culture, eugene o'neill, fulbright, liviu cuilei, romania, solo performance, students, teaching, theater
on Jun 10th, 2010 | 3 comments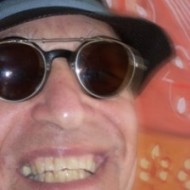 may 21, 2010 bucharest, romania, it started out with just the 2 of us. mihaela and i. sitting for lunch at a little wooden table at the "one" café, right next door to the caragiale film and theater university, where i'd been invited to teach for 2 weeks on a fulbright from my imperial government. it was the first day after the first class of solo performance and only 7 out of the 19 students had bothered to show up. half of them late. you know, "romanian time". i had met mihaela on the street, after the performance of "hamlet" by the wooster group. we had both left at intermission. so...
Posted by admin in "harakiri", "life is beautiful", Uncategorized
on Aug 6th, 2005 | 2 comments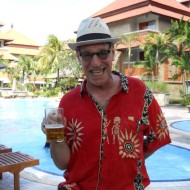 just back from an eye-opening and rejuvenating trip to southern spain's andalucia and northern morocco. flamenco chill, glorious tapas, buoyant gitanos (gypsies), and "duende", the emphemeral and brilliant "baille" in dance and the perfect and macho "ole" in bull fighting…. have also….. been to the mountain in chefchaouen, morocco time for some big changes…………….. check out my travel website, "e-travels with e. trules" at:...