Posted by trules in ageing, clay the dog, death, family, friendship, gratitude and appreciation, LA dog beaches, obituaries
on May 13th, 2013 |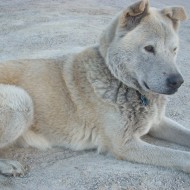 It ended the same way it began. On a hard, linoleum-covered wooden floor. Me lying next to Clay, the Dog. Comforting him at the very beginning. And comforting him again at the very end. Clay, my homeboy companion. My escape artiste extraordinaire. Clay, the canine outlaw of Echo Park. The cat killer and coyote enforcer. The sweetheart and heartbeat of Elysian Heights. Clay, the Dog, who is no more. I remember the first night on my brown-diamonded, linoleum kitchen floor, high above the lowlands of trendy Echo Park, that locals used to call "Red Hill" (for its Commie-leaning, rabble-rousing...
Posted by trules in culture, Harlem, james brown, music, obituaries, soul music
on Jan 5th, 2007 |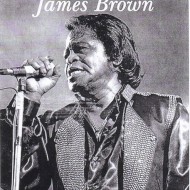 I remember coming into "the City" from white bread, Long Island back in Eisenhower's immaculate, buttoned-down 50s. Just as we'd cross over the Williamsburg Bridge onto Delancey Street approaching the Bowery, my father would say, "Roll up the windows and lock the doors." This was always a little bit scary but odd to me, as we'd drive by all the homeless "bums" who surrounded our Chevy Impalla station wagon at the stop lights, each attempting to wash our windshields for any spare change we could offer. We'd offer none, for we were buttoned-down and rolled up tight. The other thing...