Posted by trules in Uncategorized
on Jun 11th, 2006 |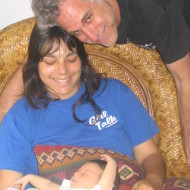 the great and generous taj mandela became a dad for the first time at age 52 on june 5th, 2006. his almost 9 pound daughter, laila pearl, was delivered safely and miraculously by midwife at five in the morning in pasadena, california, to mother, natasha, after a long and safe home birth. you know how you have this core kernel of friends? a group of 4 or 5 of you that grow up together? bond together. go through the fire of time and place together. you could have a few kernels, a few different places. maybe one from childhood. another from high school. yet another from college, work, the baseball team,...
Posted by trules in "life is beautiful", Uncategorized
on Aug 6th, 2005 |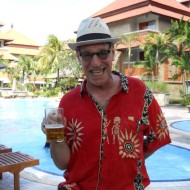 just back from an eye-opening and rejuvenating trip to southern spain's andalucia and northern morocco. flamenco chill, glorious tapas, buoyant gitanos (gypsies), and "duende", the emphemeral and brilliant "baille" in dance and the perfect and macho "ole" in bull fighting…. have also….. been to the mountain in chefchaouen, morocco time for some big changes…………….. check out my travel website, "e-travels with e. trules" at:...